"We have had the pleasure to use TRUCKADS FRAME SYSTEM on some of our 53 foot refrigerated trailers. We have used the system as a moving billboard to advertise for hiring drivers. We are a dedicated carrier for a worldwide grocery retailer. They have used the TRUCKADS system to advertise their brand on our trailers that are located in the Atlanta, GA market. Their increased sales from this type mobile ad system has been very good. They are currently planning to outfit all of their dedicated carriers trailers with new TRUCKADS FRAME SYSTEM. We have tested this system ourselves and for our customer for 3 years. Never once have we had a failure in the frame system. Even in the event that we have had a tear in a banner, the strength of the frame has kept the banner in place and there has not been a concern from us or our drivers about their safety or the motoring publics safety. I would highly recommend this type mobile ad system because of its design, long term performance, and the ability to replace the banners at any time with ease." David S, SC
"Hello Rod, I want to thank you again for providing the banners and frames for my trailer fleet. The banners and frames fit perfect and look spectacular. I have decided to devote my fleet, in partnership with TRUCKADS for advertising. There really is not a state my trucks don't travel in. I would like to advertise primarily on my dedicated routes which run east and west sides of the United States. I submitted all my information to the carrier network. Please let me know if there is anything else you need me to provide. Thank you again and I look forward to doing more business with you in the future." Sincerely, Jonathon B, OR
"I love your Carrier AD System and just wish we had found it earlier. I had no idea there were so many advertisers ready to advertise." Mary P, KS
"Thanks for a great program. I thought the Carrier System you guys sell would work and am amazed how much money I make!" Richard L, VA
"From the prices you charge to the ease of using your website, we will use your company in the future. Banners look great!" Pamela R, FL
"TRUCK ADS® Frame Kits are light weight and have a lifetime guarantee. I didn't find that with metal systems. As a sign company, I've tried practically all of the metal frames; Ackland, Traxx, Kwik Zip®, Truckskin®, Nixmark, Billboarder Frame System and Flexi-frame. For my money, I like TRUCKADS® Frame Kits best!" Jose E. OH
"We are a delivery company and own a fleet of six trucks and in the past have been contacted by advertisers who want to lease space. Although it seemed an easy way to get some extra money, I was not interested to do it because I didn't want any damage done to my trucks. About six months ago, a printer turned me on to TRUCK ADS frame system. The whole frame for each of my 26' trucks came in a small box and got put on with heavy duty adhesive. After the lease was done, the banner came off without any damage to my truck and the frame is still there but barely visible. I'm sold on this frame and won't use any other one on my trucks." Jim T, KS
"I own a small retail store just started advertising our store on my box trucks using TRUCK ADS invisible frame. It was really easy to install and didn't require any drilling. Because the frame was under the vinyl there wasn't any border, which made the ad really look cool. We decided to switch out ads last month and all we had to do was to take off the old one and pop on the new one. I was amazed that it only took about an hour and I did it myself. This is an awesome product." Mitchell J, AZ
"The frame system is truly easy to install and you're right - anyone who can measure twice and cut once will be able to install it. Your company's response has been fantastic. Thank you for the quality work. I look forward to working with you again." Frank M, NY
"TRUCK ADS Frame System came highly recommended by two companies and I am impressed with the quality printing." Jenny C, TX
"Jim, I love it and it was easy doing business with your company and the high gloss quality banners were perfect." Mark B, CA
"Wow! Thank you for coming up with a great idea. Like you said, if you build it and advertise it, they will come. We got a call the first day we put the "Advertise Here" banner on our trucks. By the end of the week we had talked to at least 5 local businesses who wanted to advertise on our delivery trucks here in South Saint Paul. We actually got to choose the advertiser! The whole process took about two weeks to finalize and get the advertiser's ADS on our trucks. What a deal! For $2000 we are now making $3000 per month for at least the next 9 months. Keep up the good work TRUCK ADS." Robin B, MN
"First, I want to thank you for a beautiful print job. And for getting our prints fast! The color was right on. They arrived in just a few days and the quality was great. I guarantee you will see us again." Bettie L, MN
"TRUCK ADS delivers a GREAT product! The banners look fantastic, the TRUCK ADS frame kits were clearly marked and easy to install. The combo makes our trucks look GREAT! The frame literally disappears! We will be in touch soon! Thanks!" Jack D, NE
"Thank you for answering my questions and your prompt delivery of a quality print job!" Marco T, OH
"Fantastic service and fantastic prices! It was easy doing business with you and the quality of your product was superb." Jim N, IN
"Hi guys, FANTASTIC WORK! Just 3 days from order to my door! Looking forward to working with you again! Thank you!" Denny K, AZ
"We placed an order with you to ship the banners to 4 different addresses in the US. All was delivered on time and the banners looked awesome! We are pleased with the quality, pricing and service. Occasionally people do exactly what they say they will do and your company fits that description. Thank you! Well done!" Paul Q, SC
"Thank you! Thank you! The banners are fantastic. We are getting lots of complements about how great our trucks look. We will continue to send our business to you and often refer anyone we can to your great service. Your quality and turn-around times are superb, but your prices are unmatched by anyone! How do you do it?" Sally G, NH
Your vinyl banner frame kits are great! We never had to drill one hole or install one rivet! And... no, no, no damage to our trucks! Thank you!" Alfonso G, AR
"Thank you so much for getting the TRUCK ADS Frame Kits to us the next day. As a printer, we appreciate the quick service. The frames made our printing job on the trucks look great!" Cindy R, VA
"Thanks for such speedy service and great instructions. I never thought the frame system would be that easy to install." Mike B, TX
"Your customer service was outstanding. The order was completed ahead of time. We will use you again for our signage needs. Thank you." Missy M, KS
"WOW. I received my order in record time. It was perfect and cost us about half as much as using a local printer. THANK YOU!" Sherry C, WA
"I am so pleased with how great you made me look with my boss. Thank you for your help and quick turn around. I added your site to my favorites list and look forward to working with you again." Lucy E, PA
"I recently tried TRUCK ADS for the first time and I am pleased to have found you. Your people are nice and helpful. The price was right and your website was so easy to use. Best part of it all, I got my vinyl banners for my trucks earlier than expected and what's more, they look fantastic." Dean G, GA
"As CEO of our company, I want thank all of the TRUCKADS staff who assisted in creating the banners for our event. It was a last minute rush and you guys came thru! Your company was able to deliver beautiful vinyl banners for a fraction of the price (including shipping) that I could find in Mississippi. Please thank your staff for me!" Fred E, MS
"Thank you! INCREDIBLE prices, EXCELLENT quality and STUNNING service!" Tom O, NV
"Thank you so much for the beautiful banners. You did a great job helping me with the design. You guys put together a fantastic advertising banner graphic, which we will be able to use throughout the holiday season. We'll be back!" Kelly M, FL
"Sometime I forget to tell people what a great job they do. I want to thank you for your customer service - it was fantastic! Also, thank you for your quick turn around on getting our banner and frame kit to us. It's big! And it is AWESOME!" Casey J, KS
"Your system is awesome. I tell people, do not try this by yourself. Truck Ads has got it figured out and it is so easy. Great job guys. Thanks!" Louis N. MN
Our Commitment to Your Satisfaction
We sincerely appreciate our customers who provided the testimonials on this page. Thank you for being our customer.

New and existing customers, if you want to speak with me directly, please call 1 800 TRUCKAD. We look forward to serving all your vinyl banner and frame system needs.
Rod Harris





Chief Executive Officer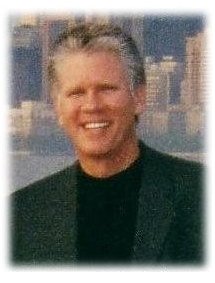 TRUCKADS® Banner Sign Store
We accept creative advertising for most products and services. We willingly promote most businesses on trucks and reserve the right to refuse advertising that is deemed in non-compliance with our ads trucking guidelines and community standards. Single item sellers, visit our FAQ page to learn how to do it yourself.

Please visit TRUCK ADS® Online iStore to shop for truck side banners and frames. Thank you for visiting TRUCKADS®.
TRUCK ADS®