TRUCKADSŪ
Banner Frame
System
is
Stronger
and
Safer
than
Metal Frames!*




*According to independent test results.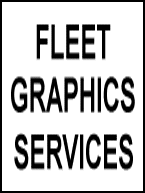 LOWEST COST OF OWNERSHIP.
DESIGNED TO SAVE YOU GAS.
TRUCK ADSŪ Banners and Frames with SECUR-TABSŪ technology, makes our vinyl banner frame system one of the strongest truck side banner frames currently available for sale. It is also the slimmest profile and lightest weight of all the banner frame systems, extending just 3/16 of an inch beyond the face of the truck side. Light weight equals lowest cost of ownership.

Imagine, after paying high prices from one of our competitors for their banners and frame system, you still pay up to $952 more per year in fuel loss because of the weight!
More...