McLean, VA (August 18, 2013) - TRUCKADS® is celebrating 10 years internet publication of its popular Designated TV Market Area Maps. The maps have become an online "go to" mapping source for marketers and researchers. Major organizations in the TV industry, direct mail industry, radio industry, truck advertising industry and the OOH media industry utilize our standardized designated market maps daily.

Coming In 2014, we will begin offering U.S. Census demographic data and U.S. Postal ZIP® code data based on the media market maps displayed on truckads.com.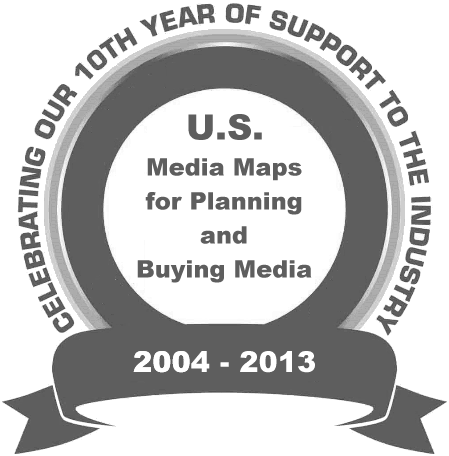 Unauthorized reproduction of maps prohibited by copyright law.
TRUCKADS® Banner Sign Store
We accept creative advertising for most products and services. We willingly promote most businesses on trucks and reserve the right to refuse advertising that is deemed in non-compliance with our ads trucking guidelines and community standards. Single item sellers, visit our FAQ page to learn how to do it yourself.

Please visit TRUCK ADS® Online iStore to shop for truck side banners and frames. Thank you for visiting TRUCKADS®.
TRUCK ADS®