Mobile Billboards
A-Frame Billboard Truck
LED Video Trucks and Screens

EVENT TARGETED MOVING BILLBOARDS
Advertisement
Receive a 12% discount when you call (214) 724-2729 and mention you saw this Ad on TRUCKADS.COM!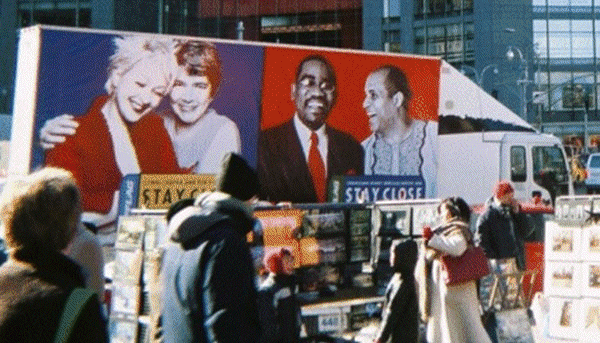 Mobile Billboard Trucks
Mobile billboards are often used as part of a major media mix to increase brand exposure during special events and retail store openings. This form of mobile advertising offers several advantages over static billboards. Mobile billboard trucks are available by the day, week or month, in most U.S. metropolitan markets. The length of a "Mobile" ad campaign is usually a few days or weeks at a time. Mobile billboard ad rates are determined by the number of trucks, truck type and length of the ad campaign.



Mobile advertising campaigns on a truck are designed to reach specific out-of-home (OOH) demographic groups in targeted locations with high frequency and impact. Typically, all that is needed are 1 to 3 mobile ad trucks to saturate an event or grand opening.



Billboard mobility enables exposure at any time and place the advertiser may choose, resulting in mobile ads exposed to immediate and potential customers.



Large billboard ads rolling slowly in front of 100's or 1000's of eyes have a lasting impression on viewers for days and weeks after seeing them.



A-Frame mobile boards are available in most markets. LED mobile boards are available in limited markets.

Typical Ad Rate Range For Mobile Billboards
Mobile ad rates vary from $500 to $2000 per day and are based on the type of truck and length of the ad campaign. LED trucks are more expensive. Videos for LED trucks are created and provided by the advertiser. Vinyl banners (not included in the daily ad rate) cost an additional $1,000 to $1,400 and are printed by the mobile truck owner/operator.
A-Frame Billboard Trucks Command Attention
A-Frame billboard trucks are solely dedicated to your product or service. These mobile billboard trucks deliver more exposure than a 30 sheet static billboard. Generally each mobile display ad is 10' x 20' on each side and perfect for special events and grand openings.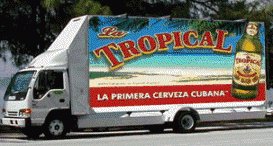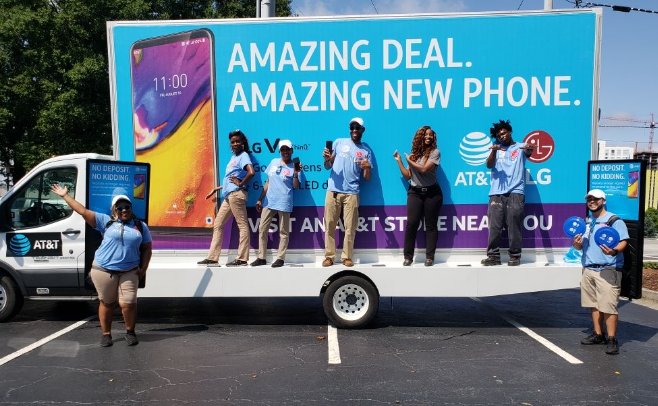 LED Billboard Trucks Are Visible Day Or Night
LED billboard trucks can be seen anytime of the day or night. Mobile ad sizes range from 12 to 16 feet wide and 6 to 8 feet high.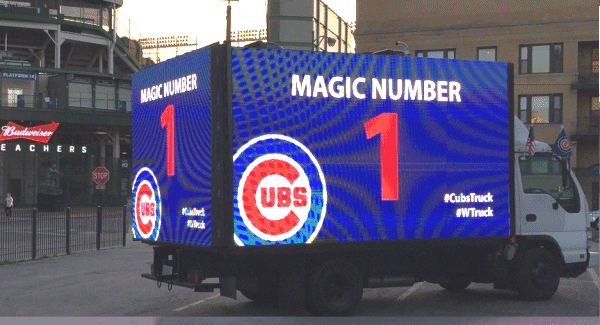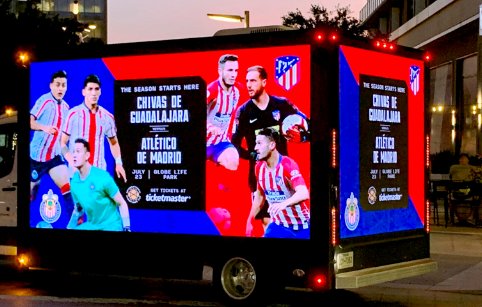 Wholesale Mobile Billboard Banners and "Reusable" Frames


Purchase Reusable Frames and Heavy Duty Full Color Vinyl Banners with Clear Coat
If you own a mobile billboard truck and need a reliable source for banners and frames at a reasonable price, buy mobile billboard banner frames and banners from TRUCKADS®, at wholesale prices. TRUCKADS® reusable mobile billboard frames are designed for banners with Keder edges. A 10' x 20' standard size mobile billboard frame is low profile (1/2") and installed with an adhesive attachment. No holes or rivets are needed and the frame is completely concealed from view. Includes a lifetime warranty.



One (1) Reusable Frame: Frame size is 10' x 20'. Price: $650. Delivered. (1 time purchase)


One (1) Vinyl Banner: Banner size is 10' x 20', full color, clear coat, finished with Keder edge. Price: $510. FOB.

Call 1 (800) 878-2523 to place your order or get a quote for any size. Hours: Monday thru Friday, 9am to 5pm. Proof, print and ship in 5 days. All major credit cards accepted.