TRUCKADS® Rebrands DMA Map and Designated Market Area
NIELSEN® DMA ZIP Codes vs. TRUCKADS® ZIP Codes
Truck Side Advertising Yields High Impressions
Click for More Press Releases
TRUCKADS®
Making Great Impressions Daily™

MEDIA KIT - Truck Advertising
Designated Market Map - National
All Designated Markets - List
ZIP CODE DATA - All Markets

Follow @TRUCKADS
MEDIA MARKET STATS
Population Rank 157
Occupied (TV) Homes 131,533
Designated Market Population 362,726
TRUCKADS® OUTDOOR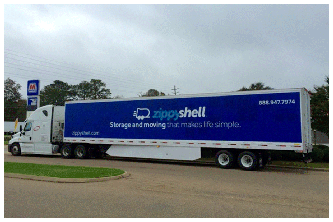 Target this Market with Truck Side Advertising


TRUCKADS® INVISA-FRAME System


Hire TRUCKADS® for Fleet Graphic Services

PALM SPRINGS
Designated Regional Market Area Data
11 TV MARKETS IN CALIFORNIA
Buy Designated Market ZIP Code Data

DESIGNATED MARKET MAP
2020
CLICK COUNTY NOT HIGHLIGHTED TO SEE ADJACENT DESIGNATED AREA
TV STATIONS SERVING THIS DESIGNATED AREA
NBC Local TV Station

FOX Local TV Station - ABC Local TV Station - CBS Local TV Station
Palm Springs The CW5

LOCAL TELEVISION STATION CALL SIGNS
KMIR, KESQ, KDFX, KCWQ, KUNA
1 AREA COUNTY IN THIS DESIGNATED MARKET
CALIFORNIA:
Riverside, CA (Split)
DESIGNATED TV MARKET AREA CITIES AND TOWNS
CALIFORNIA:

Banning, CA ~ Cahuilla Indian Reservation, CA ~ Cathedral City, CA ~ Coachella, CA ~ Desert Center, CA ~ Desert Hot Springs, CA ~ Indio, CA ~ La Quinta, CA ~ Mecca, CA ~ Palm Desert, CA ~ Palm Springs, CA

92201, 92202, 92203, 92210, 92211, 92220, 92225, 92226, 92234, 92235, 92239, 92240, 92241, 92247, 92248, 92253, 92254, 92255, 92260, 92261, 92262, 92263, 92264, 92276, 92549
| | |
| --- | --- |
| Designated Market Maps illustrate TV Media Markets (clusters of counties), within the U.S. borders. There are no overlapping Designated Markets. Each regional market map illustrates the "reach" of satellite dish, cable and broadcast TV, within a Designated Area. Online market maps by others include Broadcast Market Area, U.S. Media Market Area, DMA and Designated Market Area. We think TRUCKADS® illustrates the best, easy to navigate designated market maps online. | |
TRUCKADS® Banner Sign Store
We accept creative advertising for most products and services. We willingly promote most businesses on trucks and reserve the right to refuse advertising that is deemed in non-compliance with our ads trucking guidelines and community standards. Single item sellers, visit our FAQ page to learn how to do it yourself.

Please visit TRUCK ADS® Online iStore to shop for truck side banners and frames. Thank you for visiting TRUCKADS®.
TRUCK ADS®