Unless you login, only retail prices are displayed at the TRUCKADS® iStore. We protect the trade and only sell wholesale to sign shops, printers, truck side ad brokers, truck owners who broker ad space, billboard owners and others in the advertising and signage trade who purchase banners and frames for resell.

Qualified wholesale buyers can email us for a free Vendor ID and then login to TRUCKADS® iStore and purchase or get a quick quote (wholesale) for THE INVISIBLE MEDIA FRAME SYSTEM® and vinyl banners.
MORE PROFIT! LESS WORK! READ MORE...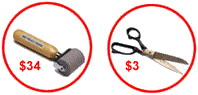 THE ONLY TOOLS YOU NEED!
BUYER TESTIMONIALS


Wholesale Buyers
Email for a FREE Vendor ID

Please provide the following:
Your Name
Business Name
Business Address
Business Phone Number
Business Website
We may also request:
Business Reseller Tax ID
Business Federal EIN Number
Business State License
Business Owners
Email for a FREE Frame Sample

Provide your name, business name, phone number and mailing address.
We apologize. We do not send free samples to Customers outside the USA. If you live outside the USA, See Miscellaneous and Tools at the iStore to order a "Sample TRUCK ADS® Starter Frame Kit"
TRUCK ADS® iStore Payment Options

We accept major Credit Cards, Check or Wire Transfer.

TRUCKADS® Banner Sign Store

We accept creative advertising for most products and services. We willingly promote most businesses on trucks and reserve the right to refuse advertising that is deemed in non-compliance with our ads trucking guidelines and community standards. Single item sellers, visit our FAQ page to learn how to do it yourself.

Please visit TRUCK ADS® Online iStore to shop for truck side banners and frames. Thank you for visiting TRUCKADS®

TRUCK ADS®